Bradshaw Smith & CO's client portal is TaxDome
Benefits/Features:
Secure, intuitive client portal that is user-friendly even to those who aren't tech savvy.
Everything in one place: you can electronically sign documents, settle invoices, complete organizers, sign contracts without going to multiple websites all from the comfort of your mobile phone or computer
Secure exchange of information & safety of your personal data. TaxDome has a built-in secure messaging system, where we can request information we need from you or chat in real time.
If we need you to do something, you will receive timely notifications and will see an easy-to-read to-do list.
The client portal is mobile friendly, so you can access it anytime, anywhere!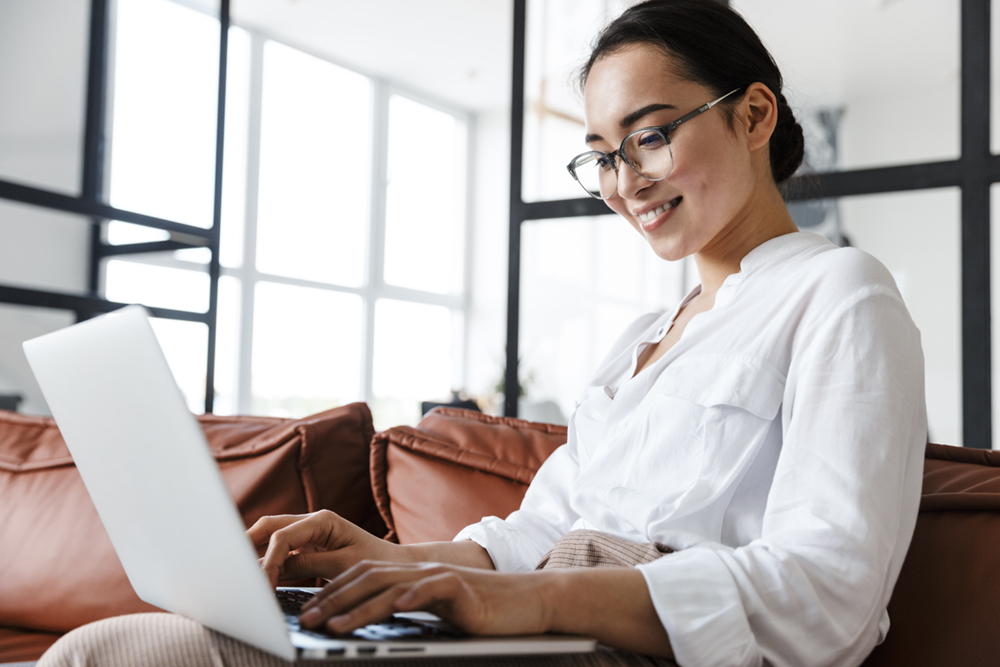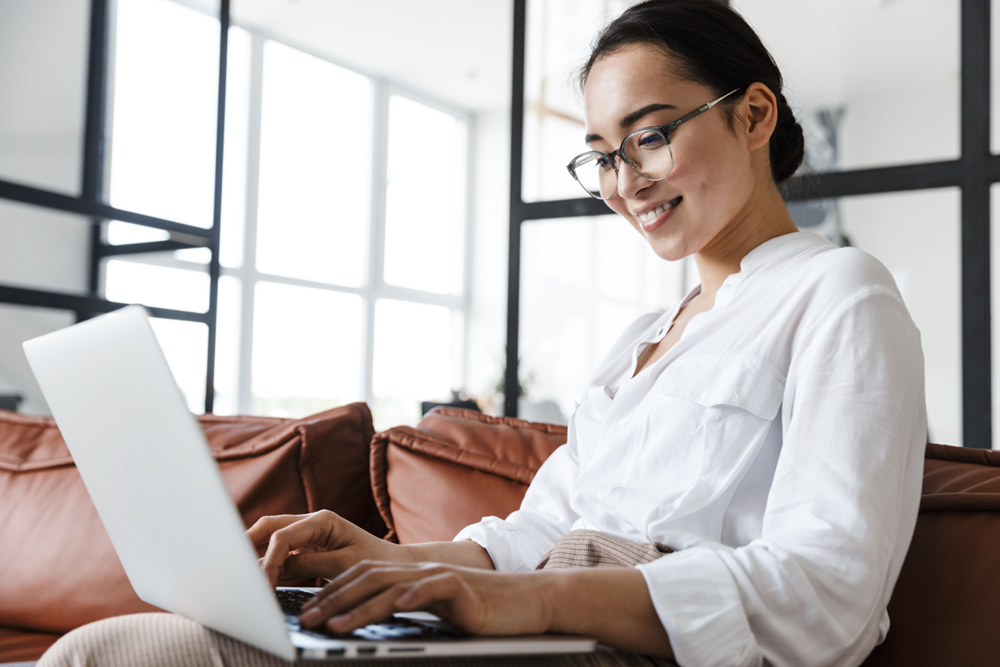 Step 1. Activate Account
Open the invitation email you receive from us and click on the ACTIVATE ACCOUNT link. Then create your password. Enter it twice to confirm, then click SUBMIT.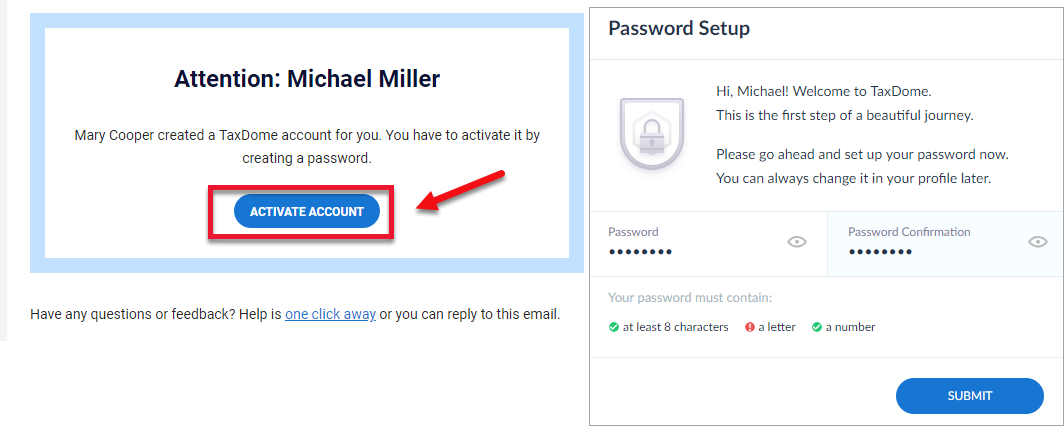 That's it! Now you can use your portal. To return to it in the future, you'll just need to sign in with your email and password.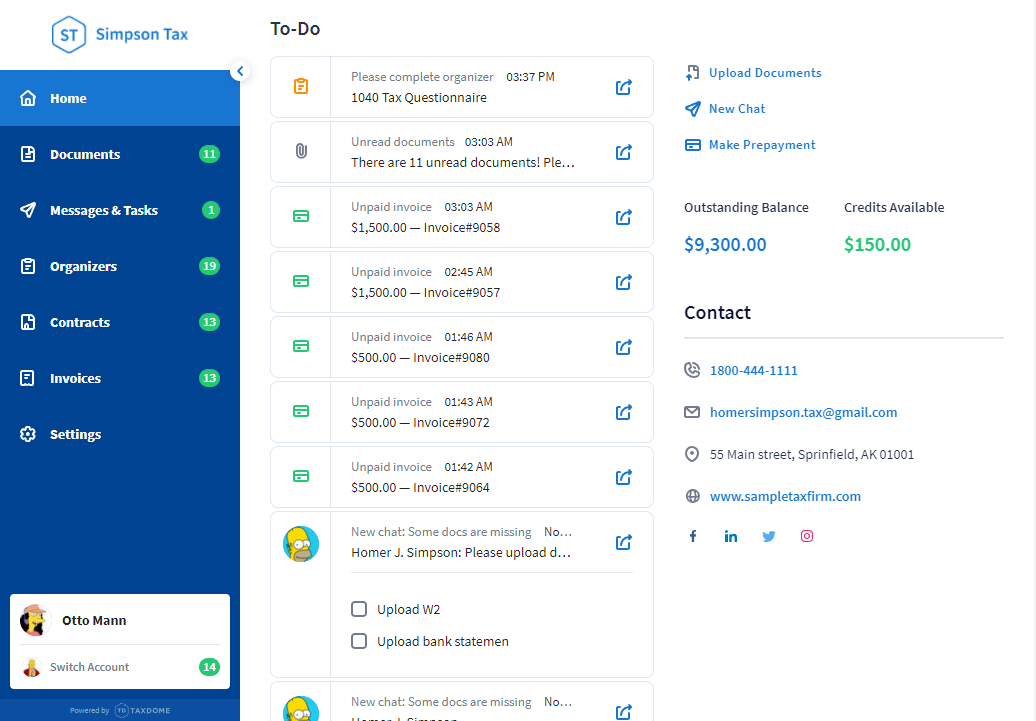 Step 2. View To-Dos
The first page you see is your dashboard with notifications about important updates from us, such as unpaid invoices, unseen messages, pending organizers, and unread documents. You'll also find the contact info for Bradshaw Smith & Co here.
Step 3. Explore the Main Menu in the Left Sidebar
From the sidebar, you'll be able to easily go wherever you need to on your portal.
Documents

 

is where you upload your documents, e-sign, and download whatever we've prepared for you.
Messages & Tasks

 

is where you can ask us any questions or respond to any of our requests.
Organizers

 

is where you fill out any necessary questionnaires needed for us to prepare your documents.
Contracts

 

is where you e-sign custom engagement letters that are used to define the scope of engagement between us.
Invoices

 

is where you pay invoices for our services and review payments.
Settings

 

is where you add additional users to your account if needed.
Need more help?
Not sure you fully understand how all of it works right off the bat? Check out these help options:
Visit the

 

client help area

 

that gives detailed instructions on how to pay invoices, make prepayments, sign documents, and so on.
View the

 

TaxDome Client Academy

 

videos on YouTube to get even more info on how to use the client portal.
We're also happy to help in office! Give us a call at (435) 654-2053.
The TaxDome Client Portal is also available as an app for Apple and Android devices!
Physical Address:
175 N. Main, Ste 201
Heber City, UT 84032
Mailing Address:
P.O. Box 9
Heber City, UT 84032
Hours:
Monday - Friday 8:00 AM - 5:00 PM
Contact us
Fill out the form and we'll get back to you. Thank you.